From September 23 to October 14, 2021
Have you ever wondered why Siri, Alexa and Cortana have female names and voices? How do machines view women? Can machines perceive difference?
The exhibition Her Data explores the importance of data and algorithms in today's age of artificial intelligence through the position of women. It also examines female representation and issues related to cultural diversity in the context of the rapid consumption of technology. Stereotypes, prejudices and taboos seem to be returning stronger in the digital sphere, reproducing anachronistic worldviews, marginalizing certain social groups and creating discrimination between communities.
Four women artists present different stories of how dominant technological narratives affect the way we experience our identities and the world through social media, search engines and artificial intelligence applications. The works of the exhibition raise questions about the utilization of our data by technological giants, while at the same time they invite us to observe more carefully the design of today's technological systems and to understand how they work and the worldviews they promote.
Participating Artists: Maria Mavropoulou (GR), Paola Palavidi (GR), Eli Cortiñas (ES / DE), Mimi ụọnụọha (NG / USA)
Editor: Fotini Vergidou & Katerina Goutziouli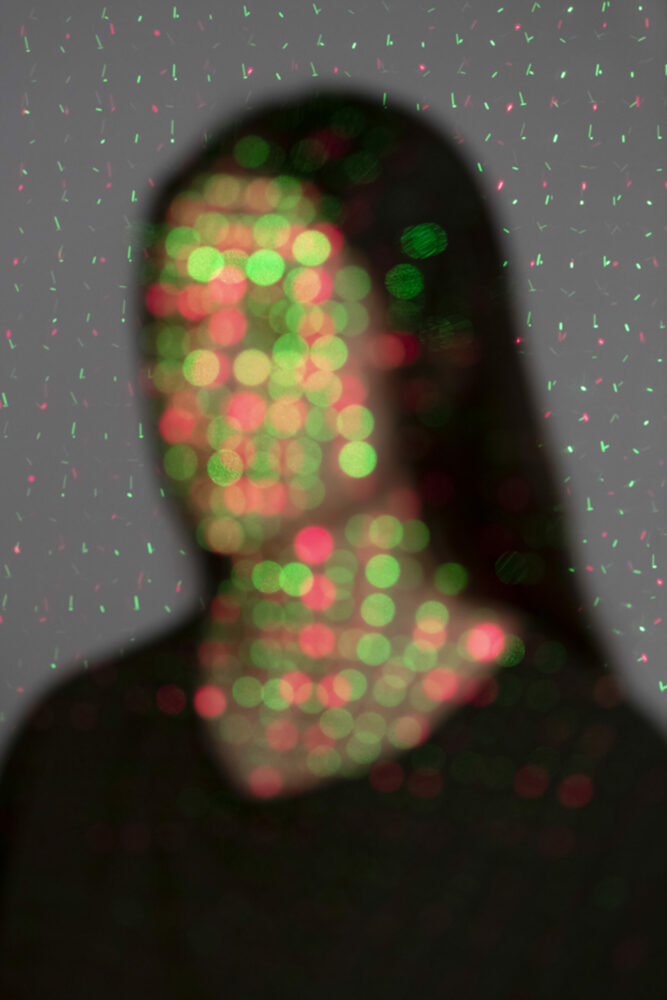 Who designs these technologies and for whom?
In a male-dominated technology industry, where discrimination continues, what is at stake is diversity. International statistics show that the technology and artificial intelligence industry is dominated by men, mostly white, excluding women and communities of different ethnicities from positions of power. This imbalance inevitably brings to mind the questions: who designs these technologies and for whom. The growing market of machine learning and the widespread use of pattern recognition and classification algorithms in everyday life, significantly reinforce the concerns about social inequality reproduced through technological systems. The report brings a different reading of our relationship to technology by exploring aesthetics, forms of power and the social issues that arise.
Η Maria Mavropoulou examines how algorithms rank and view women by race, age, and gender through personalized ads, while Mimi Ọnụọha highlights the lack of cultural diversity in the way information is organized and sorted by Google search algorithms, raising questions about issues of power, community, and identity. H Eli Cortisas delves into cinematic close-ups to highlight the history of female representation in the film industry, the media, and artificial intelligence. THE Paola Palavidi creates a hypothetical scenario of coexistence of humans and machines implying the process of domestication of technology and the huge -often useless- volume of data and information we produce.
Summary technology
The report highlights the need for inclusive technology and seeks to focus on ways in which technology can influence our identities and ways of thinking. Through videos, installations, paintings and a "research lounge" with books and fanzines by women philosophers, writers, scientists and engineers, the Her Data exhibition invites us to rethink our symbiosis with machines and to re-imagine our collective future.
The works of Maria Mavropoulou and Paola Palavidi are new assignments.
Information
Romance, Anaxagora 3-5, Athens
Duration of exposure: September 23 - October 14, 2021
Days & hours of operation: Tuesday - Sunday: 15:00 - 21:00. Mondays closed.
Important information for entering the site
Due to sanitary measures, a certain number of people are allowed inside the exhibition area. Admission to the space is free. Reservation required at Eventbrite through the following link:
https://www.eventbrite.com/e/her-data-exhibition-tickets-170264635107
In order for the public to enter the Romanzo exhibition space, the demonstration of a valid vaccination certificate or disease certificate, in accordance with applicable health regulations. The entrance is done with the use of a mask and by observing the distances both during the arrival and during the stay in the exhibition and according to the instructions of EODY. Refusal to show a relevant vaccination certificate or lack thereof makes entry inadmissible to the visitor.
Credits
Exhibition Design: Martha Giannakopoulou if_untitled architects
Visual Identity Design: Corina Gallika
Audiovisual Design: Michalis Antonopoulos, Makis Faros
Communication: George Katsonis
Audience Reception: Lydia Panagou
The exhibition is implemented with the support of the NEON Culture and Development Organization and Bios-Romanzo.